---
FUJI - Rice Cooker

Group project 2014: Product design exam | Design & Engineering
Group Component: Mattioli Francesca | Ong Mirei | Ravalli Giuditta
Softwares:
Solidworks | PTC Creo Parametric | Keyshot
We chose a rice cooker as a small household appliance to redesign,
to create a smart object that could bring the asian traditions in everyday life.
We selected people's favourite added features (vegetables, legumes..) and worked on an electrical rice cooker
with one steaming plate, and with a particular lid that works as a funnel:
the lid is divided into two parts, to easily measure, at the same time, the right amount of rice and the water, directly on the pot.
Use sequency of the rice cooker.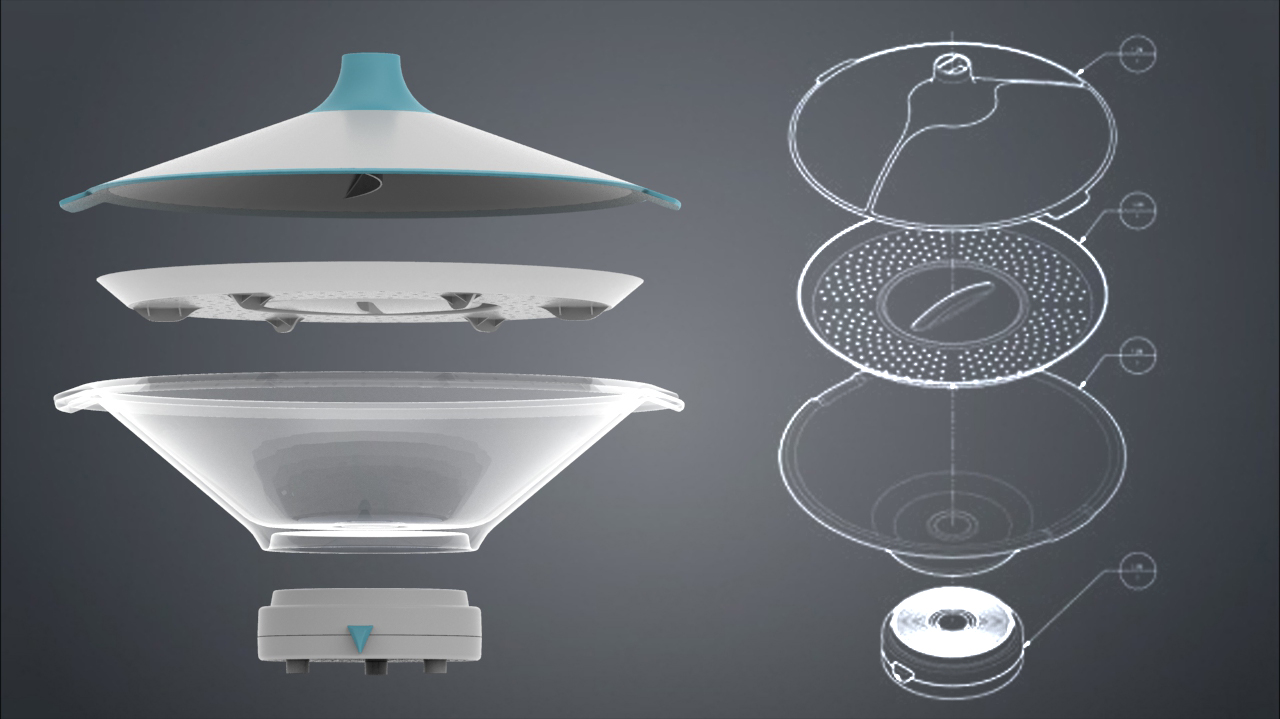 Technical drawings.

Every aspect of this project was fully defined:
the parts materials, chosen for their properties, the correct dimensions, considering the material and process tolerances, the connection between every part, the BOM with the list of every single component, also the bought ones.